People & Pets
These are the wonderful pets and clients that are part of the Steele Creek Animal Hospital family! If you would like to see your pet showcased here, please send a photo to info@keepingpetshealthy.com.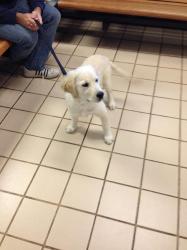 This is Canaan in December of 2013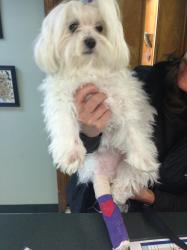 Millie is modeling the latest in bandage designs.
---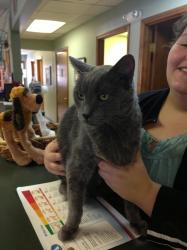 Nicademus thinks it's time to go home for his afternoon nap!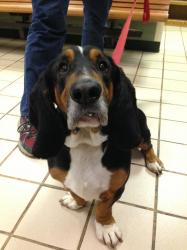 This is Orson. Isn't he beautiful?
---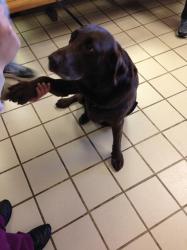 It so nice to see you, Gus!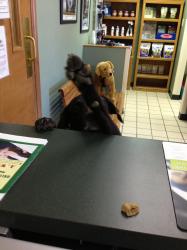 "Hello? Can you help me with that bisquit??"
says Kona
---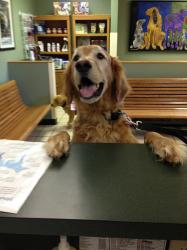 Pogi says hello to our staff!!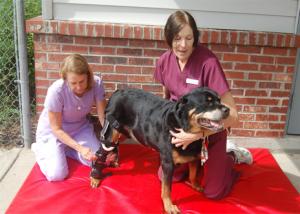 Titan is getting fitted for his knee brace with Dr. Young & Kris
---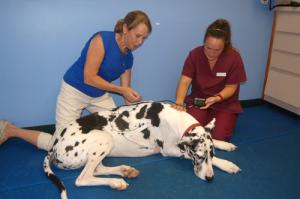 Dr. Young and JoJo giving Bridger his acupuncture treatment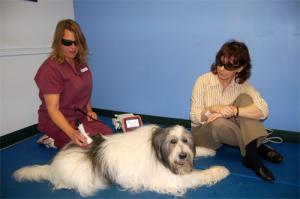 This is Murphy getting a laser treatment done by Starla.
---