People & Pets
These are the wonderful pets and clients that are part of the Steele Creek Animal Hospital family! If you would like to see your pet showcased here, please send a photo to info@keepingpetshealthy.com.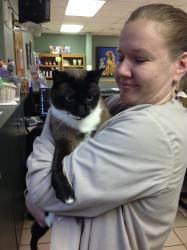 Our Receptionist Jennifer with Sami K.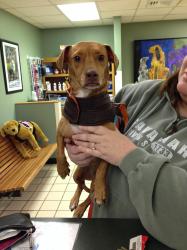 This is Rosie!
---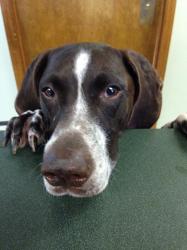 Here's Clemmie!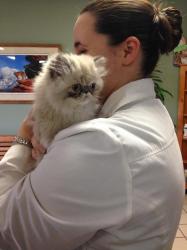 Dr. McDermott getting a hug from Cami
---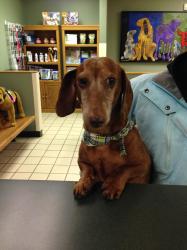 This is the adorable KoKo.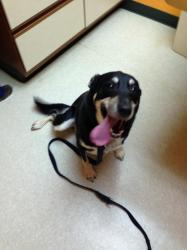 Gunner is so glad to see everyone.
---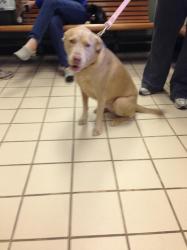 Isa waiting patiently for his turn.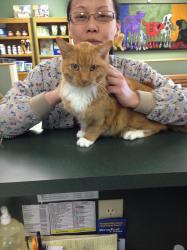 Sonny & See Lee
---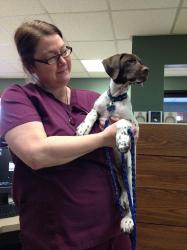 This is Jelly with our Denise.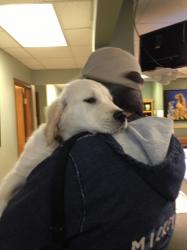 And this is Canaan 3 months later. He's learned that Dad is the best way to travel.
---